Overview
Name
KULU-YA-KU (MONSTER HUNTER WORLD)
január 3, 2018
Appearances
Monster Hunter World
Analysis
Kulu-Ya-Ku are Bird Wyverns first introduced in Monster Hunter: World.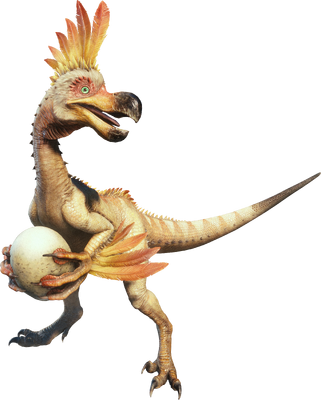 Physiology
Kulu-Ya-Ku has a body shape similar to other raptorial Bird Wyverns, such as Velocidrome. This monster is covered in light brown scales and has a face that greatly resembles a Dodo. Though it is mostly covered in scales, it also has feathers on its head and arms.
Abilities
Kulu-Ya-Ku is able to pick up small boulders and use them to protect itself from incoming attacks. It can also toss said boulders at foes from a distance.
Habitats
Kulu-Ya-Ku can be found living in the Ancient Forest and Wildspire Waste.
Gallery